Life is crazy but oh so wonderful.

Currently, I am living with Bill in an apartment above his parent's house. There are 2 bedrooms, a kitchen, dining room, living room, and bathroom. It's nice--kind of cluttered at the moment, but nice. I definitely can't complain too much. BUT!

A few days ago, his parents suggested they put a very large down payment on a house for us and then we could pay the house payments...we'd have our own house! So turns out the gorgeous house across the street from where we live now is for sale, and it's very, very likely that by the end of this month Bill and I will be moving into our very own house. We toured it yesterday and it's pretty much perfect. There's a big fenced in backyard for our dogs, a huge backyard deck, a brand new 2 car garage, gorgeous kitchen with all the appliances, separate laundry room, master bedroom with its own bathroom plus another bathroom downstairs, and 3 more bedrooms upstairs! Plus there is another small room that goes downstairs connected to the garage that the guy that lived there before had planned on making into a weight room, I'm not sure what we'd use it for but we'll figure it out. Ohmygosh, I am so excited. Hopefully we are talking to the finance lady on Monday to get everything moving. Here's a few pictures that I found on the website...obviously the furniture and stuff isn't there, lol, but all the appliances in the kitchen are and a washer and dryer and air conditioning! It also has a crazy Michigan cellar, it's all stone and dark and cold but it's very clean...everything about the house is very clean! A pastor owned it before and I guess he was very meticulate about everything. Gosh, if this all happens I won't know how to thank Bill's parents enough...they are way too good to us. The other thing is, since it's right across the street from them, they can help us out and we can help them out. And reality begins to set in...isn't it amazing?! I shouldn't be getting my hopes up too high because it isn't finalized yet, but we will see. If this entry gets deleted sometime in the near future it's because we didn't get the house, lol.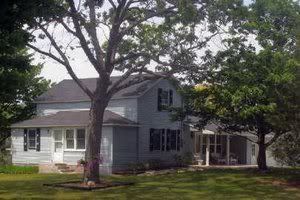 The house!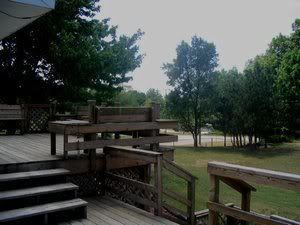 Back porch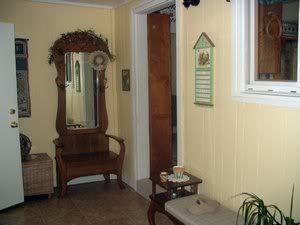 Main entryway, this is when you first walk in the front door.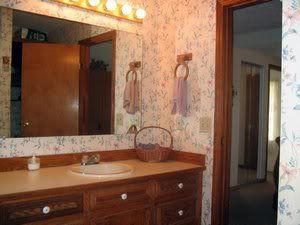 Master bathroom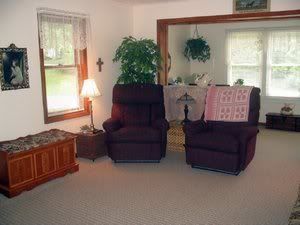 Living room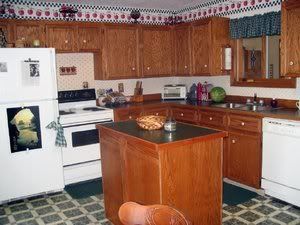 Kitchen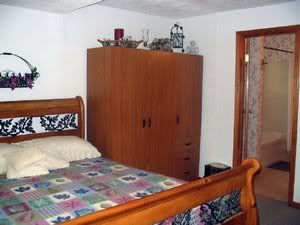 Master bedroom, although I think one of the upstairs rooms may be bigger...I like the room with the nice bathroom. :-)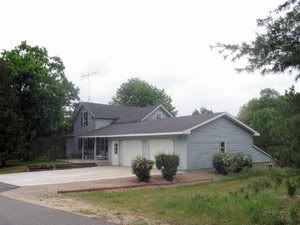 View of the house from the road


Besides all of this, I am currently working at the Fremont Chamber of Commerce. I love it. I work Monday, Wednesday, and Friday and school is on Tuesday and Thursday. At work I send out bills, do little creative projects for them, and file stuff. Mostly though I get my own computer and can listen to music and mess around on Myspace. It's such a fun job, haha.

This was my first year not showing a horse at the fair...or at all. Kinda' sad, but the way things went this summer just didn't allow me to show my horse. I checked out the fair, they seemed to be having fun...definitely not as many people were there but oh well. I missed the demolition derby too, blegh! I also missed getting to watch horse stuff with Liz. Liz, where are you?! We need to talk, biatch.

So yeah, right now I am relaxing before I take a shower and go visit my grandparents. Bill is at work until 4ish, I don't really have much to do until then. I hope all is going well for everyone...I never see anyone anymore. That should change!